Our goal: Rescue the homeless
The purpose of our company is to help people in need to make the world a better place.
Every night paid on Tepee.pro offers a decent roof for a homeless person.
Now you have the power to change your business travels into positive actions.
Join the Tribe
Our organization. We are all associates
At Tepee.pro we don't have any employee.
We are all associates - at an equal level.
We are working 100% remotely.

We are talking about it on our blog if you want to know more about innovative work organization.
Join the Tribe


Our KPI. The number of Smiles
January 2018, Rotterdam Netherlands - Tepee.pro founders decided to run a marathon before the end of the year. It will be the first time for Arnaud.
December 2018, Valencia Spain - Founders and local hosts cross the finish line! After the race, back to France, when Arnaud was asked "how was the marathon?" his answer was simply "42 kilometers of Smiles".
This is what matters for us, Smiles.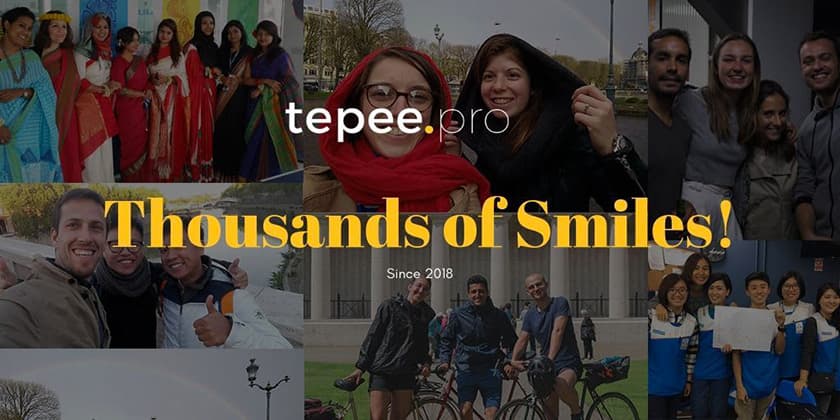 If you are really into numbers, Tepee.pro is a network of 10K professionals.
1,622 hosts to welcome you at home in 26 countries.
History of Tepee.pro
Tepee.pro is still a young company but the project of couchsurfing for professionals is running for few years. Here is a brief our story:
November 2015
The idea - Concierge MVP
Allan believes that a better solution than staying in an hotel is possible for business trips.
The Concierge MVP. Future trainees are contacted by phone to suggest them to spend a night at a colleague home.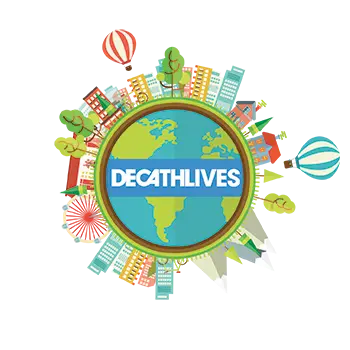 May 2016
The first platform
Arnaud and Alexis release the first web platform to support the growth of users. The Decathlives concept was designed during a hackathon and improved to provide Decathlon's users a simple yet powerful travel solution.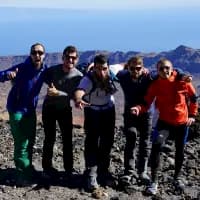 December 2017
The birth of a team
First team event and challenge: ascent of Mount Teide in the Canary Islands, Spain. The perfect conditions to reinforce the connection between Allan, Alexis, Alexandre and Arnaud. And to set the roots of Tepee.pro spirit.
June 2018
Tepee.pro is a company
After more than 2 years of intrapreneurship, we decide to fly outside Decathlon and to expand the professional couchsurfing to everyone. Tepee.pro is officially created with the goal to be helpfull for the World.
April 2019
A new business model
To have a real positive impact, Tepee.pro changed its business model. Now your company is charged for every night you spent in a Tepee. Every night spent is 1 night offered under a roof to a homeless person.
Tepee.pro can be your new weapon against poverty