Tepee.pro tribe is made of professionals from all over the World.
We all share strong values: Generosity, Respect, Open-mindedness.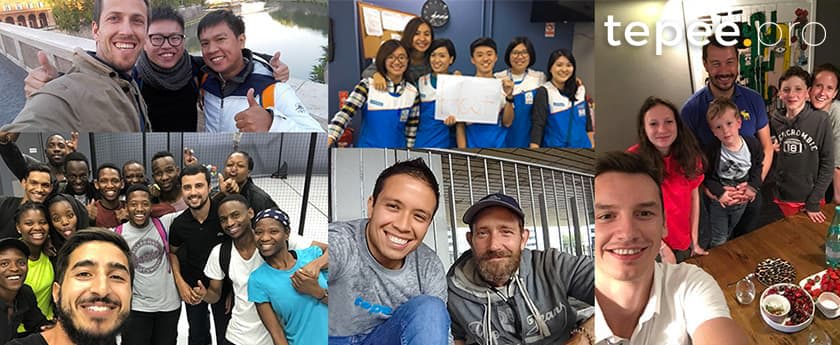 You can host or not
Tepee.pro members decide if they want to host other professionals.
You can off course join the tribe as "guest only" and use Tepee.pro for your business travels.
No money for the host, memories have no price!
If you want to make money with your home, that's OK. Airbnb works well.
If you want to share unique moments with amazing people, there you are!
Do good with your business trips
Every night paid by your company allow our team to offer a decent roof for a homeless person.
We work with local NGO to help people in need.
We love to know you better
Every new comer is welcomed by one Chief of the tribe. So we can check your profile and start to know each other.
Register to Tepee.pro