The tribe behind Tepee.pro is made of professionals from all over the World.
We all share strong values: Generosity, Respect, Open-mindedness.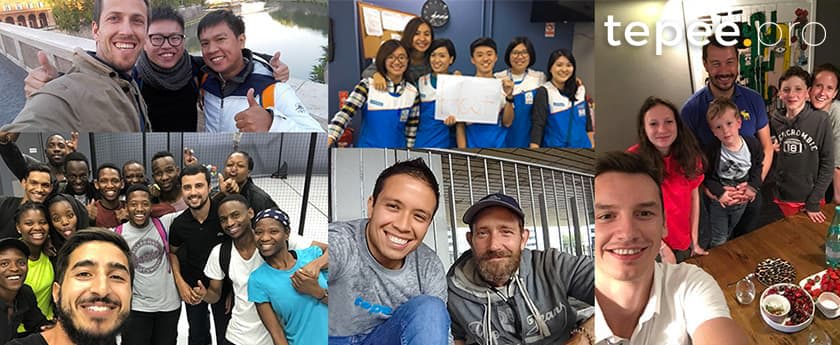 You have the choice of hosting, or not.
Open your tepee and welcome business travelers, only when you can and if you want; or join the tribe as "Guest" to be hosted by a local on your next business trip
Host to make memories, not money !
Our community is built around Generosity and that's the best way to meet amazing people to share unique moments with, and bring back some memories at home. If you want to fill your wallet with your home, that's OK and Airbnb works well for that.
Do good with your business trips
Every night booked on your business trip budget allow our team to offer a decent and safe roof for homeless persons and help them reach their autonomy.
We work with Local Non Profit Organizations to reach and help people in need.
We love to know you better
Custom greetings, for you too : every new Tribe Member is welcomed by one of the Chiefs so we know each other better and can answer your travel needs more specifically.
Register to Tepee.pro